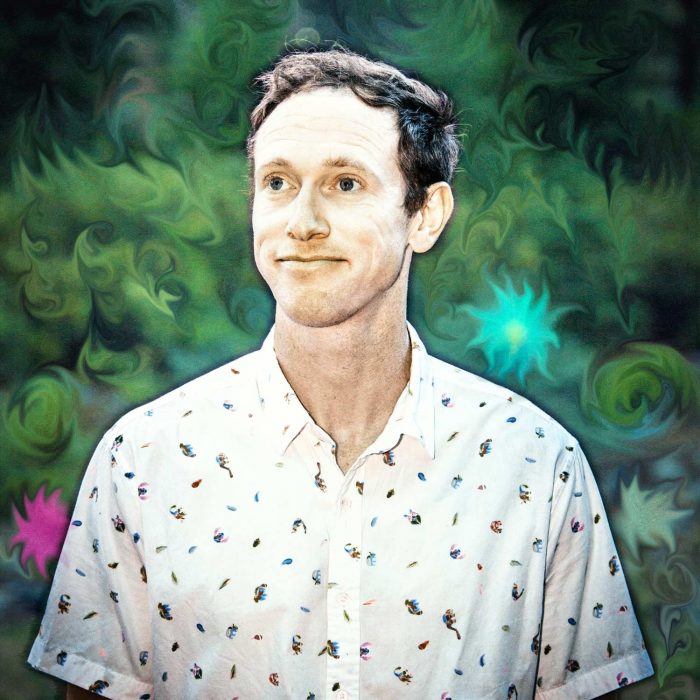 My name is Teddy. I want to be your wedding photographer or videographer, and I want to make your jaws drop. I consider myself a strobist photographer with an eye for naturally lit, stunning photos and videos.
I want to create art with you, and be the one to tell your great story. Every second of your big day is an opportunity to create a dramatic and beautiful keepsake for you to remember forever. I want to get to know you and collaborate to invent your own personalized wedding memories.
Iv'e accommodated couples on just about every style. Whether they were surreal, dramatic, or just fun and simple with natural lighting I alway enjoy the process. Thats the real secret to making great work. LOVE IT! Which comes naturally, especially when your working in this kind of environment were every one is there to celebrate and have a great time.
I try to be as invisible as possible during the ceremony by using a variety of long lenses. If for any reason we might feel like we could be distracting, theres always a longer lens to use. A good ninja is a ninja no one sees.
I shoot with a Blackmagic Cinema Camera 4K on a Zhiyun Crane 3 Gimbal, side by side with the new and very cinematic BlackMagic URSA Pro 4.6K G2. I spend ever pay check i get upgrading my gear inventory with the latest and most cutting edge photo and video-equipment to deliver the best possible photos and videos I can capture. With the highest resolution cameras on the market, and an aspiration to achieve the most technically perfect photos and videos possible. I assure your satisfaction with the final delivery of your photos or videos of your big day. 
My work is consistently improving as technology is becoming more affordable and more streamlined for run and gun shooting. Now a-days i strive for all my video and cinema cameras to be stabilized with gimbals and steady cams. I cant wait to show you the work i'll have in 2018. Its all about to improve quite rapidly.
I also recognize that not all weddings are lavish affairs.  I have a soft spot for small, informal weddings and elopements or otherwise non-traditional weddings.   If you are in need of a budget Tahoe wedding photographer for a small wedding or elopement of less than three hours, I offer an hourly rate for weddings of this nature and I'm your guy!
– Teddy Kushner
Travel arrangements can be sorted out on individual basis for anywhere in the world.
About my team
I have many friends that could jump in for this. We've all worked on weddings together before and under stand that each client has different needs to accommodate for. If you'd like we can schedule an introduction once I find some one available.
Lake Full of Pictures consist of a small group of videographers and fashion Photographers that we have a history of working in various productions whom we love and trust . But mostly its two brothers Theodore Kushner and Garrett Kushner. Both have over fifteen years experience in Television, Commercials, Fashion, Music Videos, and Movies. We established Lake Full of Pictures in 2017, but we've been shooting Wedding since we were going to film school back in 2005. It was only till now that weddings became our main focus. Before for then we were a full time Production Company called O-BeaR-O Films. We've directed everything from a Butterfingers commercial to a Major Lazar video with over 90 million views.
But lets talk weddings. Why do we love shooting weddings? Its fun! Its easy! Its something new every day even if were at a familiar location. Everyone is always happy and ready for there glamor shot…. Well almost everyone. Which is why we know as directors how important it is to be intuitive and communicate to keep everyone happy.
FREQUENTLY ASKED QUESTIONS
How would you describe your style and approach to a wedding day?
My efforts on the wedding day are spent primarily on a documentary, hands-off approach with a mix of creative scenic couple photos that give you a sense of your surroundings. To sum it up, I want you to be able to feel and re-live the moments of your wedding day for years to come. My team and I take a relaxed approach so that you and your guests feel comfortable and enjoy the moment. We want to feel as though we are guests at your wedding and we want to laugh, cry and get down with you on the dance floor.
Whats your style of shooting video?
Our style is Simple Elegance and is constantly evolving. We deliver a classic, timeless edit rather than the frenetic, in-your-face, MTV look which appears to be a recent trend. We overshoot everything, which allows us the most creative latitude in the edit bay. I am passionate about getting the best possible angle and composition at your wedding- my girlfriend Brittney sometimes brushes off leaves covering me after the photo session because I've been deep in the bushes getting that incredible shot of the bride and groom.
Would we be able to pick out some songs that we would want in the background of our video?
Of course! Whether YouTube (or other social media platforms) will allow it is another question. If you tell me the songs in advance I can find out for you.  If There's a problem on YouTube , they can either mute the video, block it from playing in certain countries, or play ads in front of the video. Otherwise we are moving towards a brand new catalog of licensed music that were extremely excited about. When we choose the music we try our best to  cater to everyone's taste.  When I went to film school I had to take a course in media law. So I'm looking out for you guys and myself to avoid record labels coming after us. So this kind of info is extremely important when using unlicensed music.
Do you take detail, family and bridal party photos?
Absolutely! I realize that these photos are important as well, so we make sure that every detail of your wedding is photographed. Prior to the wedding, I will gather a list of family formals.
What is your backup plan?
Along with an extensive list of photographers that I can call on, my additional photographer would take over on the wedding day in the unlikely event that something were to happen to me. I put full trust in my second photographers and trust that they would be able to step-in in case of an emergency.
Equipment?
Its a Xmas miracle! We now shoot our weddings with the Black Magic URSA PRO. Many professionals have told me " Thats way more camera than you'll ever need to shoot a wedding video" and my response is " I suppose if you don't have the vision or the passion to make wedding videos into wedding movies".  But I really want to take each wedding movie as far as i can, to bring the most cinematic perspective possible. Welcome to the family Ursa!
We are constantly updating our gear for our wedding couples to be able to offer them the absolute best quality currently available. We film all weddings in High Definition with both Canon DSLR's and camcorders. Each has it's advantages: DSLR's render a beautiful filmlike quality, and camcorders are much better at capturing fast action sequences such as a bouquet toss or a walk down the aisle. My newest piece is a fabulous Canon 5D Mark4 DSLR, which renders fabulous footage, even in low light. No expense is spared in providing the best quality equipment for our wedding couples!
To see a full list of our gear click here to go to O-BeaR-O Films Gear List.
How do we book you for our international destination wedding?
We would love to travel internationally for your wedding. In order to make the process as seamless as possible, we prefer to arrive to your destination location two days prior to your wedding. This allows us to arrive on time in case of flight delays and the ability to scout your location and the surrounding areas. If you plan to have a wedding rehearsal or session before your wedding, we would also love to be a part of this celebration and photograph it for you. I take care of all airfare, hotel and car rental bookings (if needed) and will let you know how much our travel fees are based on your destination of choice at the time of booking.
We went to a wedding recently and the videographers were VERY obtrusive. Are you?
Couples often tell us after the wedding day that they hardly remembered seeing us at their event. To me, that's a compliment. We dress in black. We dont overwhelm you with multiple videographers or hover around you with a steadicam during your first dance. We prefer to record your day as transparently as possible, and never become the center of attention. Your wedding will be filmed from the perspective of your guests- we are very sensitive to not block their view- they have often traveled hundreds of miles to celebrate your day.
What have you learned in over two decades of professionally filming weddings?
That we can never be satisfied with the work we produced last month or last year. I spend several hours each week researching current trends and products in our industry. I also attend national educational seminars where possible to share ideas and inspiration with the worlds best wedding cinematographers.

I also realize that we produce beautiful wedding films not only for you and your spouse, but for your children, for your children's children, for your posterity that may view your wedding 100 years from now. One study found that over 500 of your descendants will likely have a direct interest in viewing your wedding film by the 8th generation. That's a BIG group. Your wedding film will be a treasured family heirloom- passed on from generation to generation. That motivates me to produce outstanding work.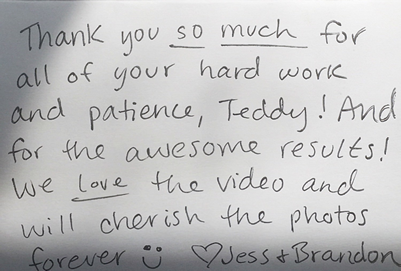 KEYWORDS: Weddings, wedding videos, pictures, lake tahoe, fun, love, flowers, cake, party, events, sex, fashion, white, black, red, roses, dress, tux, tuxedo, island, memories, paradise, exotic, forever, rings, beach, emerald bay, Husband, wife, ringbearer, Engagement, Music, Dance, photo, family, tourism, travel, vacation, outdoor, portrait, retreat, budget, destination, session, lakeview, northern ca, California, Nevada, stateline, casino, north lake, budget, hire, tahoe wedding venues, special wedding photo, best wedding image, artistic wedding photography, artsy, cheap, digital, film, professional, professional wedding video, award winning, Tahoe Beach Wedding,